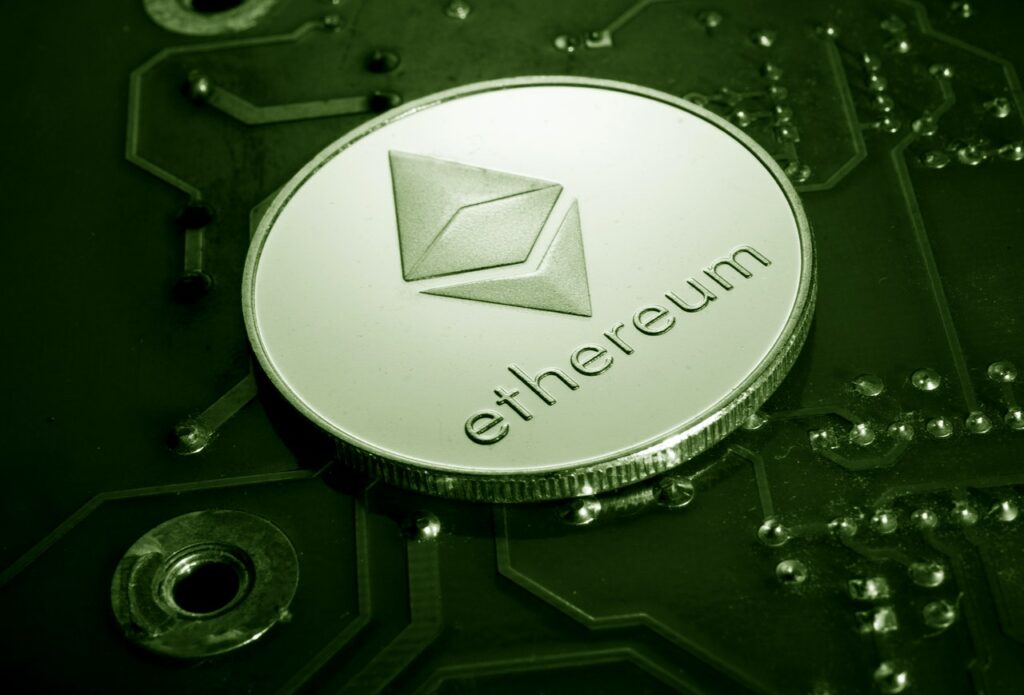 Ether Capital Corporation ("Ether Capital" or the "Company") (NEO: ETHC) is proud to report a successful Ethereum Merge — a pivotal upgrade that has resulted in a 99.95% more energy-efficient, secure and scalable blockchain. Since Ether Capital's inception, its core thesis has been that Ethereum is, and will continue to be, one of the most important assets of our generation. The Company has always believed that the transition to Proof of Stake would further cement adoption of Ethereum as the platform of choice for the next generation of the Internet, or Web3.
This upgrade has been a fundamental part of the protocol's roadmap from day one and when we launched Ether Capital in 2018, we had conviction that the Merge would act as a main catalyst and driver for future adoption. This sets the stage for a more powerful and scalable blockchain that can handle trillions of dollars' worth of activity.
The Merge took effect on September 15, which resulted in Ethereum overhauling the way it approves transactions. The protocol switched from Proof of Work (mining) to a more eco-friendly form of validation called Proof of Stake. As a result, Ether holders can validate and secure the network by staking (locking up) their assets and generating yield in the form of new Ether.
This transition reinforces Ether Capital's decision to allocate a large portion of its 44,000+ ETH balance to staking while continuing to be a net accumulator of Ether. The Company was also the first public entity in the world to stake a substantial amount of Ether (20,000+ ETH) and generate more than CAD$1.4 million in Staking Rewards for the first half of 2022.
"This is a major achievement for the Ethereum community and the entire crypto industry," said Brian Mosoff, CEO of Ether Capital. "The transition to Proof of Stake allows Ethereum to act as a secure base-layer for future activity related to finance, identity and ownership. As a result of the Merge, developers have democratized the validation process and it no longer comes at the expense of the environment; something that attracts new investors and will ultimately benefit Ether Capital shareholders."
Ether Capital also believes the competitive landscape has shifted as a result of Ethereum's switch to Proof of Stake. "Competing Layer-1 blockchains can no longer use Proof of Stake as a selling feature over Ethereum, so we'll begin to see their value propositions erode," said Mr. Mosoff. "It makes it more difficult for these protocols to attract users who place their trust in Ethereum because of its sound infrastructure."
This is the first time we have witnessed a blockchain transition from Proof of Work to Proof of Stake, something that Ether Capital's CTO Shayan Eskandari considers to be one of the most technically complex upgrades in software history.
"There is currently more than US$300 billion worth of combined value between the native protocol and the activity it's securing, so a technical misstep was not an option," said Mr. Eskandari. "Years of testing and research have gone into this upgrade that took place in a matter of seconds. The Merge is a defining moment for the industry and allows our Company to focus on supporting Ethereum at the protocol level. With a successful Merge under our belt, we are one step closer to seeing the platform's full potential as a global coordination network that can evolve to meet the needs of future generations."
Ethereum developers have indicated they will focus on scalability, improving the blockchain's throughput and lowering transaction costs in the coming months. Ether Capital is closely monitoring activity on Ethereum post-Merge and will update the market in due course on business decisions as it relates to Proof of Stake and other upgrades.
About Ether Capital Corporation
​​Ether Capital (NEO: ETHC) is a public technology company with a long-term objective to become a central business and investment hub for the Ethereum ecosystem. The company has invested the majority of its balance sheet in Ethereum's native utility token "Ether" as a core strategic asset and yield-generating instrument. The company is focused on building institutional-grade financial infrastructure that supports the Ethereum blockchain and delivers corporate value. Ether Capital's management team and Board of Directors are comprised of crypto natives, leading venture capitalists and capital markets experts, which uniquely positions the company to identify and capitalize on opportunities in the digital asset ecosystem. For more information, visit http://ethcap.co.
The content of this document is for informational purposes only and is not being provided in the context of an offering of any securities described herein, nor is it a recommendation or solicitation to buy, hold or sell any security. The information is not investment advice, nor is it tailored to the needs or circumstances of any investor. Information contained on this document is not, and under no circumstances is it to be construed as, an offering memorandum, prospectus, advertisement, or public offering of securities. No securities commission or similar regulatory authority has reviewed this document and any representation to the contrary is an offence. Information contained in this document is believed to be accurate and reliable, however, we cannot guarantee that it is complete or current at all times. The information provided is subject to change without notice and neither Ether Capital Corporation, nor any of its affiliates, will be held liable for inaccuracies in the information presented.
Forward-Looking Information
This press release contains "forward-looking information" within the meaning of applicable Canadian securities legislation. Forward-looking information includes, but is not limited to, statements in regard to the Ethereum ecosystem. The Company cautions the reader not to place undue reliance upon any such forward-looking statements, which speak only as of the date they are made. Generally, but not always, forward-looking information can be identified by the use of forward-looking terminology such as "plans," "expects" or "does not expect," "is expected," "budget," "scheduled," "estimates," "forecasts," "intends," "on pace," "anticipates," or "does not anticipate," "believes," and similar expressions or state that certain actions, events or results "may," "could," "would," "should," "might," or "will" be taken, occur or be achieved.
Forward-looking statements are based on information available to management at the time they are made, management's current plans, estimates, assumptions, judgments and expectations. Forward-looking information is subject to known and unknown risks, uncertainties and other factors that may cause the actual results, level of activity, performance, or achievements of the Company to be materially different from those expressed or implied by such forward-looking information. Such risks and uncertainties include, but are not limited to: general business, economic, competitive, geopolitical, technological and social uncertainties; market volatility of Ether, uncertainties in regard to the development and acceptance of blockchain technology (including Proof of Stake and Ethereum 2.0), and the Ethereum platform and anticipated timing and impact of the Ethereum network upgrade, timing and terms of proposed transactions related to non-core asset dispositions, assumptions and judgements related to fair value estimates, and the other risk factors discussed in the Company's Annual Information Form dated March 23, 2022, the Risk Factors section in its most recently filed management's discussion and analysis, the Risk Factors section in its Supplement and Base Shelf Prospectus and its other filings available online at www.sedar.com. Although the forward-looking information contained in this press release is based on assumptions that the Company believes to be reasonable at the date such statements are made, there can be no assurance that the forward-looking information will prove to be accurate, as actual results and future events could differ materially from those anticipated in such forward-looking information. In addition, the Company cautions the reader that information provided in this press release is provided to give context to the nature of some of the Company's future plans and may not be appropriate for other purposes. Accordingly, readers should not place undue reliance on forward-looking information. The Company does not undertake to update or revise any forward-looking information, except in accordance with applicable securities laws.